"We make customer service a priority."

Thursday, November 26 2015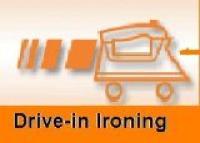 Exciting news!!!
Our new additional Welshpool store is opening on 4 January 2016 and will be available to service Welshpool, Victoria Park, Bentley, Cannington and all surrounding areas.
You do not need to wait for the new store to open as our mobile service currently picks up and delivers to the entire Perth metropolitan area.
Try our review challenge! Use us then review us and we will give a massive 20% discount off your following order!
Grand opening specials will be advised in January 2016.